Espel Pavilion
The Espel Pavilion was built in 2017 directly next to the valley station of the Stöfeli Lift. Just as with the previous projects, the Summit Restaurant and the Stöfeli Cable Lift, the Herzog & de Meuron architects were commissioned to design the pavilion. Once again, local craftsmen who had already worked on other projects at Chäserrugg were involved in its construction.
Subtle and authentic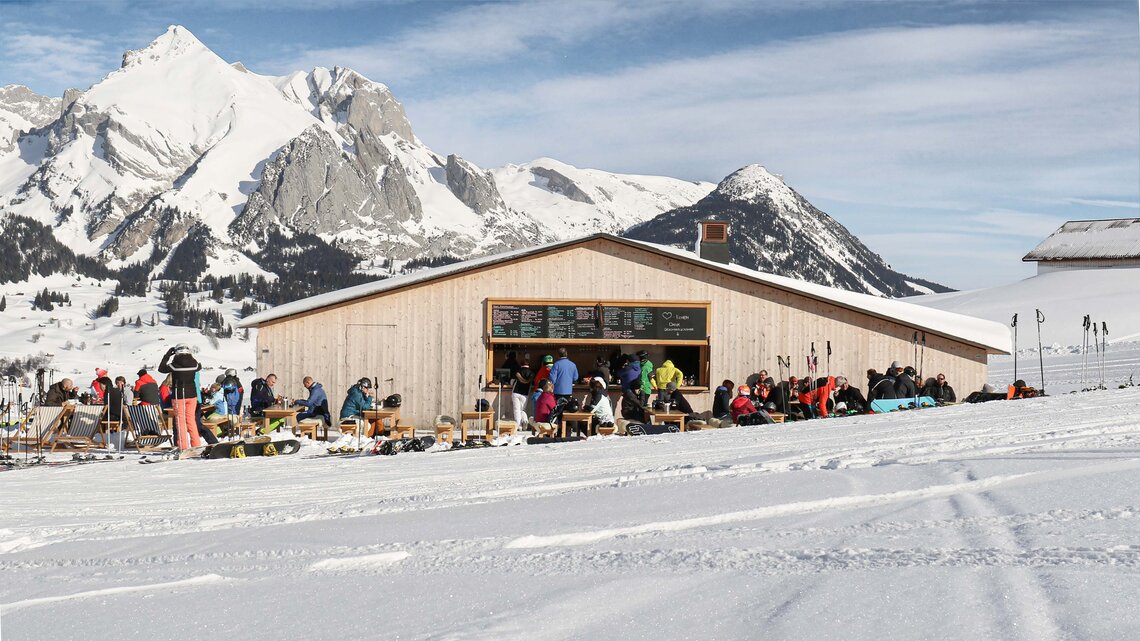 With this combined expertise it was possible to incorporate the language of the neighbouring barns and stables. With its rectangular wooden structure and the short roof ridge, the pavilion is embedded in the landscape and with its assertive design is a building type in its own right, with the ridge and the façade forming an original connection. The affinity with the summit building is easily recognisable thanks to the wooden façade.
With its spacious sun terrace it invites guests to linger and enjoy Toggenburg specialities directly at the edge of the ski slope. In the cosy lounge there are other places to relax and enjoy on cold and stormy winter days.