Ski Tickets for the Chäserrugg Area
Book your ski ticket for the Chäserrugg area online early and secure your price advantage. Check the shop's calendar overview to see the current prices for the whole season and load your ski tickets onto your KeyCard with just a few clicks. So there is nothing standing in the way of your next ski day in Toggenburg and you will soon be enjoying the varied pistes in the Chäserrugg area.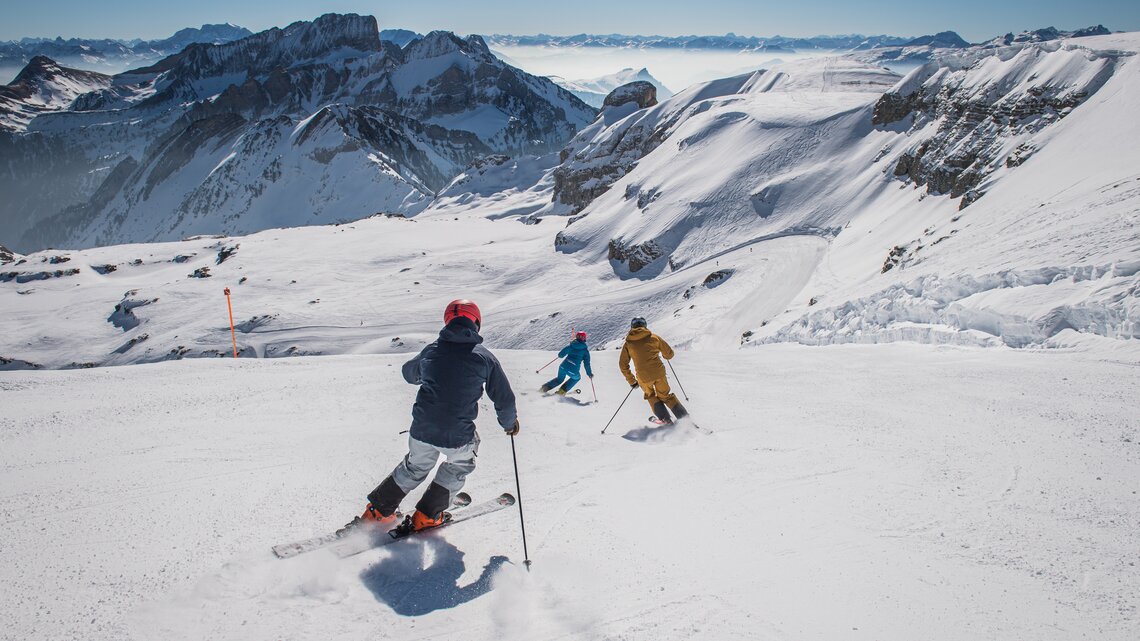 Day & multi-day passes
The day and multi-day tickets are valid in the entire Chäserrugg area. The multi-day ticket is a ticket for several days in direct succession.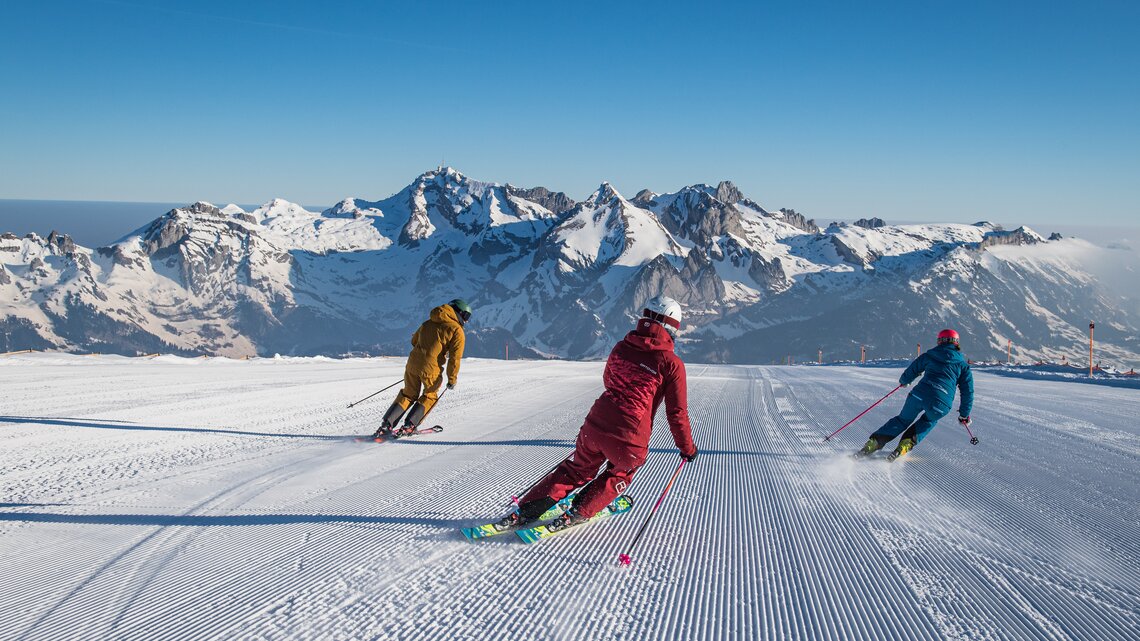 4-Hour-Card
The 4-hour-card is valid for four hours in the entire area from the first entry. In addition, it is also valid for one descent with the funicular railway or the combined railway after the four hours have elapsed.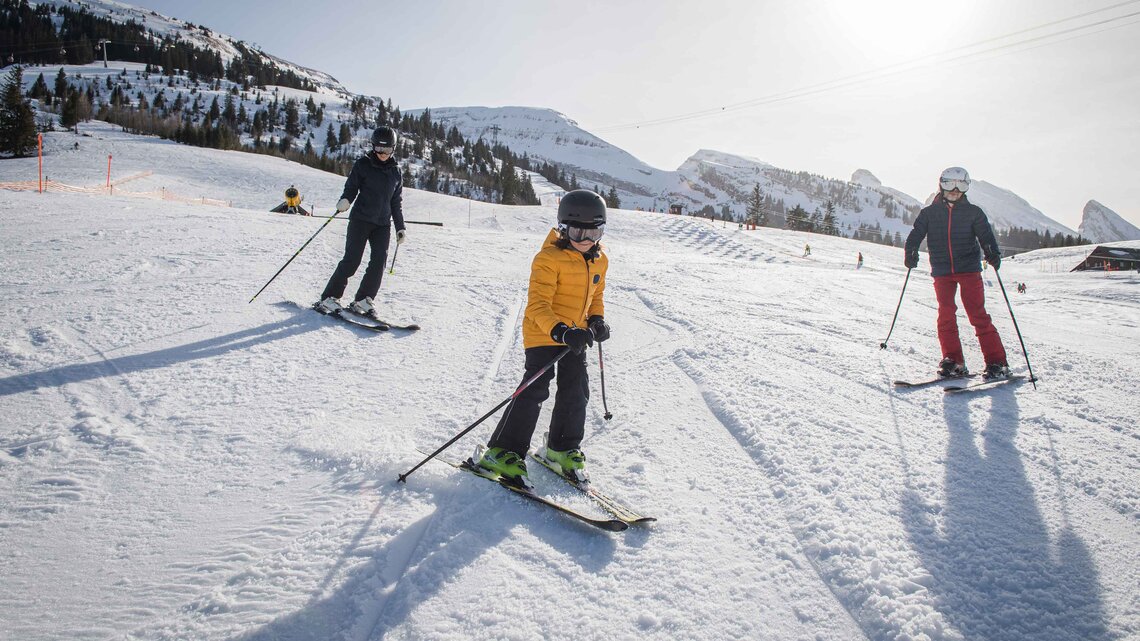 Beginner Ticket Iltios
The Beginner Ticket is valid for the ascent and descent with the funicular (Unterwasser-Iltios), for use of the practice lift and for the Kinderland on the Iltios.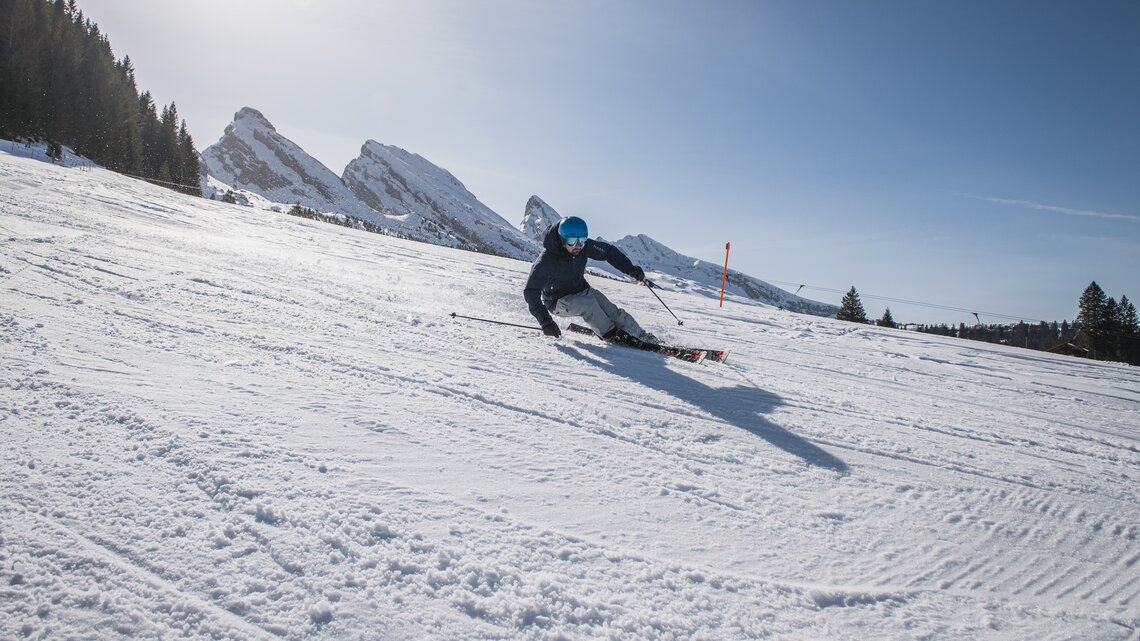 Day Pass Alt St. Johann
The Day Pass Alt St. Johann is valid for one day on the axis Alt St. Johann-Sellamatt-Ruestel. The Unterwasser-Chäserrugg axis and night skiing are not included.
The best time is now!
The ski and sledging tickets are now part of an innovative tariff system, the Best Time Ticket, and can already be booked from now on. With the Best Time Ticket, the price evolves, which is among other aspects influenced by the following three factors:
Purchase date
The earlier you book the ticket online, the better the price.
Demand
As demand for a date increases, so does the ticket price.
chosen date
The ticket price depends on the selected day of the week as well as holidays and festive days.
Online insurance for your Best Time Ticket
When purchasing your Best Time Ticket (ski or sledging ticket) online, you can now insure it. Owners of insured tickets will receive a refund in the following cases:
Illness or accident
Insure your ticket in case you are ill on the day of your excursion or cannot use all the days of your multi-day ticket due to illness or an accident.
If this occurs, please hand in your ticket with a medical certificate at the mountain railway ticket office and the money for the unused days will be refunded to the payment method used in the online shop.
Closure of all slopes
If all the slopes have to be closed for example due to lack of snow or storm, you will be refunded the money for that day on the payment method used in the online shop.