Trips to the Landscape of the Year 2021
Enjoy your newly-found freedom on a relaxing trip to the Chäserrugg region. Panoramic landscapes, world-class architecture and traditional gastronomy will stimulate your senses and take you on an animating journey of discovery. Simply spectacular!
Day trips
Whether you are athletic, leisurely or travelling with children – explore the Landscape of the Year 2021 on a day trip and enjoy authentic experiences outdoors in nature at the Churfirsten in Toggenburg.
Your team event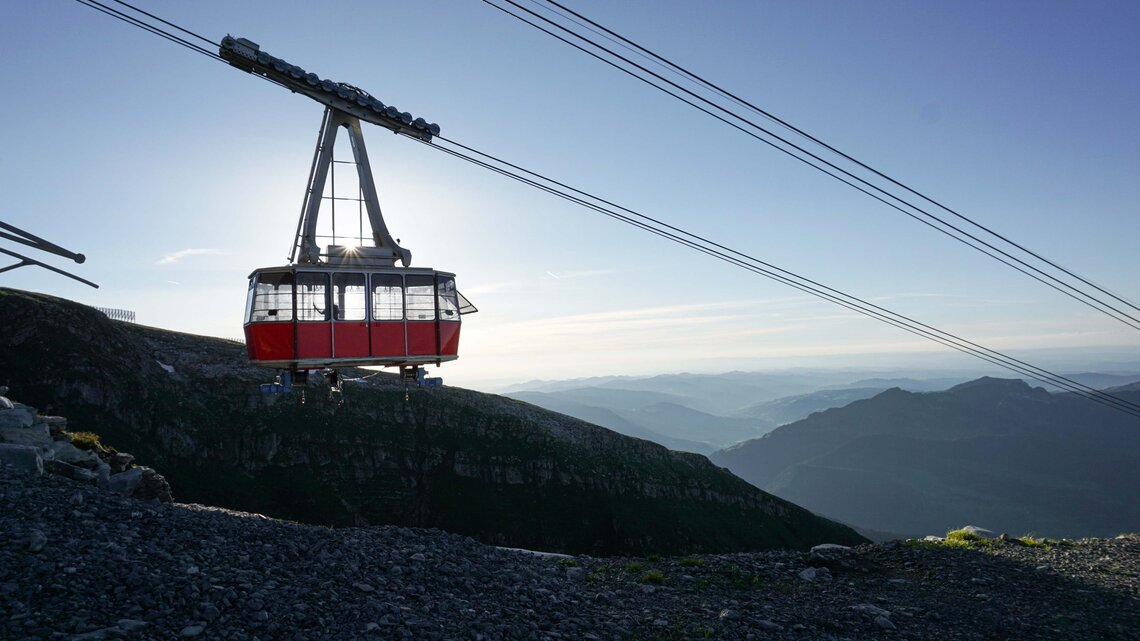 Summer 2021: Summer of reunions? Thanks to its harmonious and extensive landscapes, the Chäserrugg region is the ideal place to venture out again in a group. If you are more sporty types, hiking on the Chäserrugg will be a great bonding experience for your friends! If you prefer a more leisurely pace, travel up the mountain by cable car and enjoy the hospitality at the summit. Discover the culture of Toggenburg with an attractive programme of activities to suit your preferences. We have put together various offers for you so that you can enjoy your all-round bespoke package.

Discover offers
Family outings
Looking for a change from the hours of screen time over the last few months? Treat yourself to a welcome break with the whole family in the Chäserrugg region. The children will be animated by the natural mountain landscape and the Alpine wildlife while you enjoy the view, lay back and relax on the sun terraces.