Enjoy the autumn for longer
Warm rays of sunshine, first snowflakes and strong gusts of wind - autumn is once again varied this year. But right now it is once again showing its most beautiful side and the mountain flanks are glowing in warm shades. That is why the daily operation in the Chäserrugg area is extended!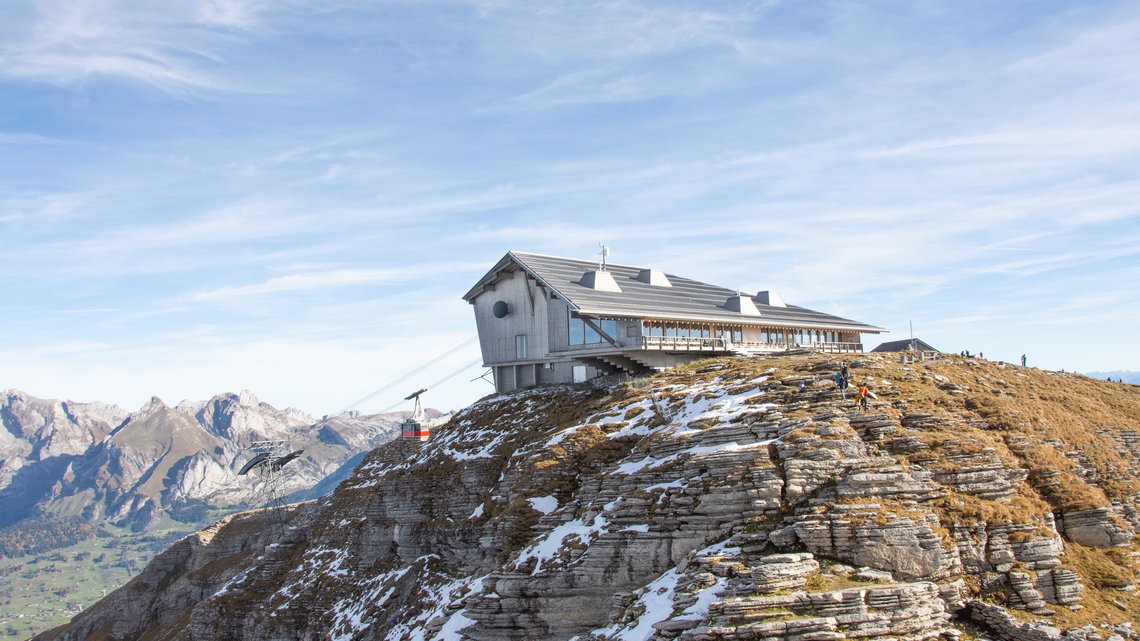 Thanks to the sunny weather and mild temperatures, you can once again expect perfect conditions for a trip to the Chäserrugg area in the coming period. The funicular and the cable car (Unterwasser-Ilitos-Chäserrugg axis) will take you to lofty heights every day until 1 November. The Chäserrugg summit restaurant and the Iltios mountain restaurant will continue to serve you with a view of the autumnal mountain world. The Ilitos mountain restaurant is open until and including 1 November. The same applies to the Chäserrugg summit restaurant, with the exception of 28 October. Opening hours
The last Sunday breakfast of the season will be held on the summit on Sunday, 24 October. A buffet of local products and the cosy atmosphere in the wooden architecture by Herzog & de Meuron will strengthen you for the new week.
The summer passes of the Chäserrugg area are also valid during the extension.